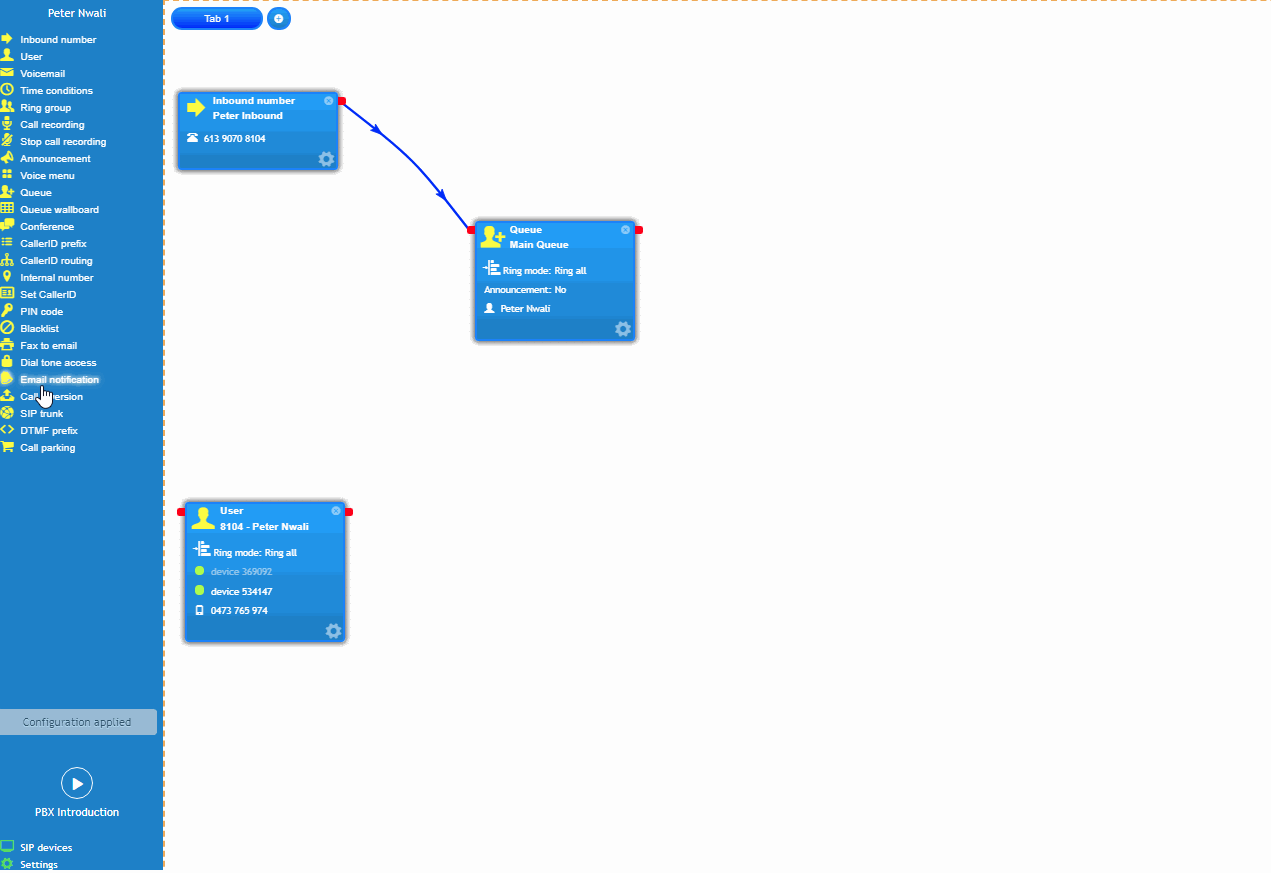 The Email notification object is a feature used to send an email notification to a configured email address(s), notifying you about a range of specific activities occurring in your PBX call flow. For example, if a call has exited a queue you could setup an email notification so you are aware that a call has been missed. 
In order to include a Email notification into your call flow, you will need to drag an Email notification object from your PBX toolbox.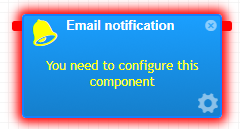 Next you will need to configure the Email notification object, click on the settings icon  in the bottom right corner of the object.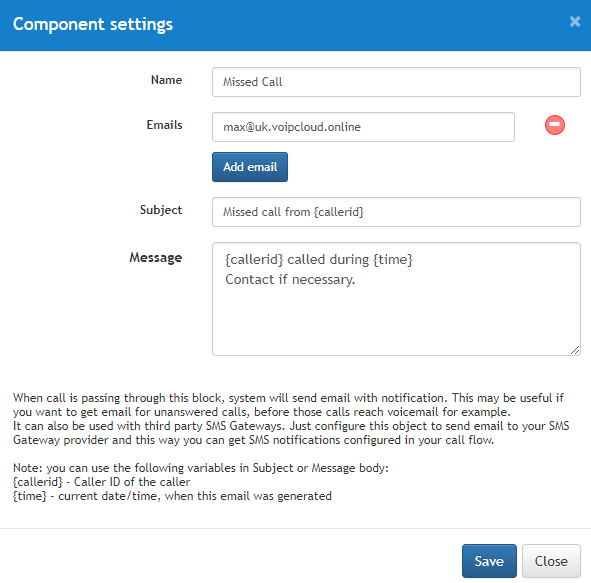 Name: A description for the object. 
Emails: The email address(s) of the users you would like to receive the email notification. 
Subject: Enter the subject that you would like to appear on the email. 
Message: Enter the message that you would like to appear when the Email notification is triggered. Please note you can use the custom variables in the explanation section of the object. 
Below is an example of the object configured with the custom variables being utilized.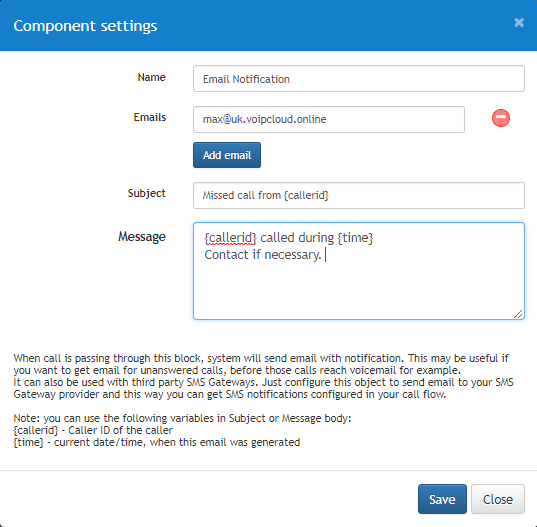 Based on the configuration from the object example above the email will arrive in the following format. 




Finally don't forget to Apply the Configuration when any changes are made to the Email notification or associated objects.