After you have created your Users and SIP devices inside the PBX you will need to register these on either a SIP based handset or soft phone application to make and receive calls. You will find all your registration details in side the 'SIP Devices' tab in the bottom left hand corner of PBX, as shown below. Please note it is very important that you apply the configuration of PBX before you attempt to register a device.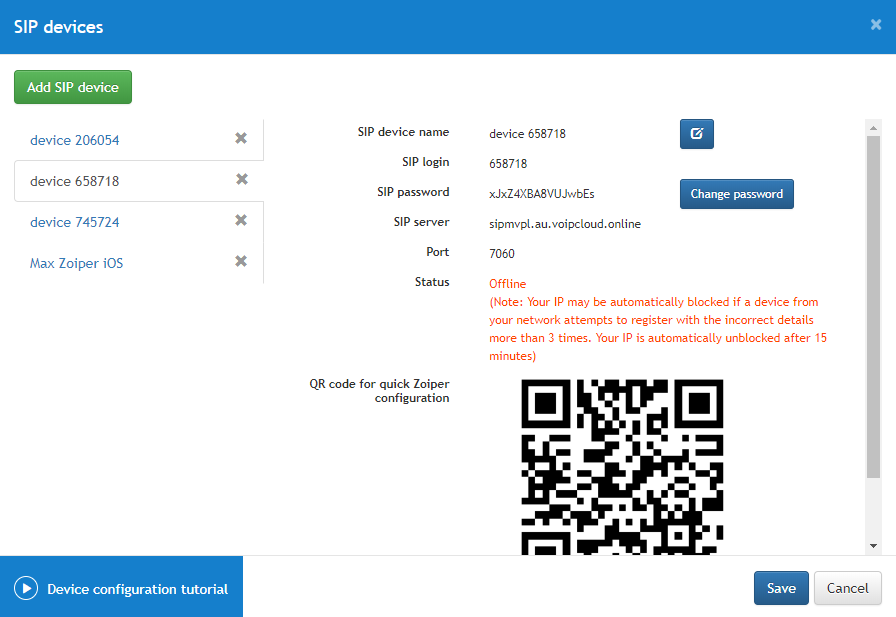 If you have entered all your account details correctly and double checked that the password is correct and your device still does not connect the issue will most likely be due to your public IP address being blocked by our network for too many failed attempts previously. 



If you perform the following test it will confirm if your IP address has been blocked. Open up the command prompt, and type in 'ping' without '' followed by the SIP server address in your PBX SIP Device details. If you get a request timed out response your IP has been blocked. 



Once you confirm that your IP is blocked double check that the username matches the SIP login and that the password and the SIP server address is correct. Please note for soft phone applications you will need to change the SIP registration port by configuring the SIP server to include the port at the end of the SIP server address. With all these details double checked wait 5 minutes and your IP address will be automatically removed from the blocked list. Run the same ping test until you get a reply from the registration address as shown below.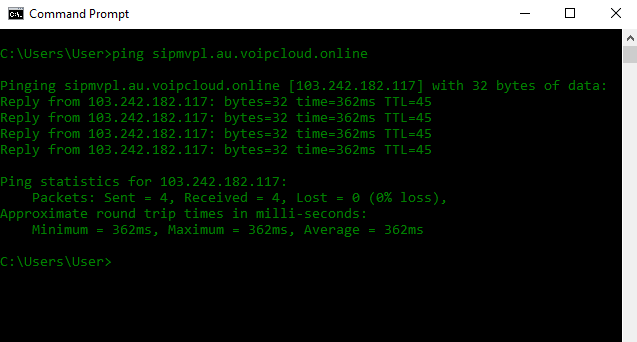 Check your SIP devices and you will see a green LED icon if the device is connected successfully, if you are still running into problem please don't hesitate in contacting our support team.