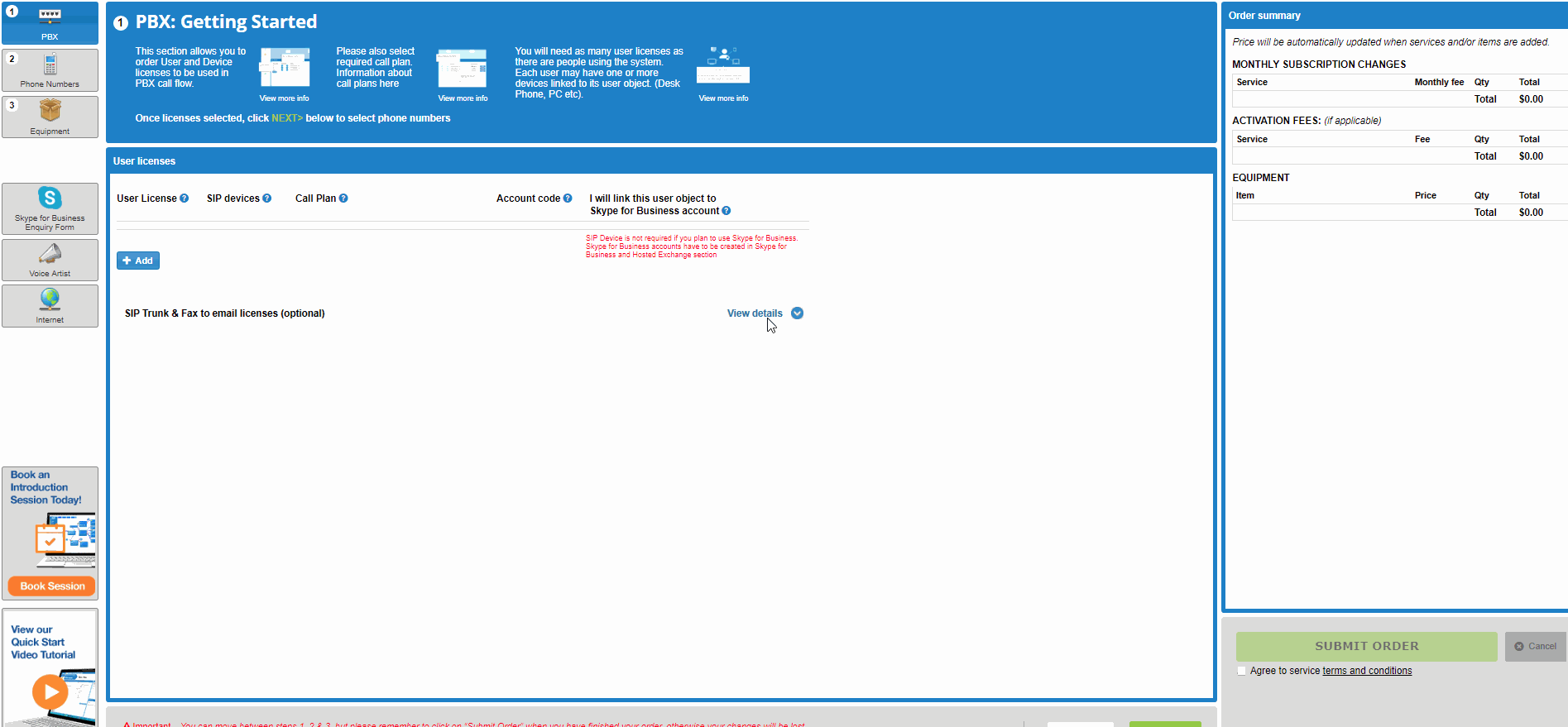 If you are using a 3CX onsite or hosted PBX and require to connect a PBX SIP trunk follow the guide below;
The first stage is to login to your customer portal and click on the order services screen, add a new SIP trunk and the required amount of channels you would like to assign to this SIP trunk. Also make sure that you choose a call plan that suits your outbound call volumes. 




Once selected the next process is to submit the order and click on the PBX tab at the top of the customer portal. Once inside the call flow drag a SIP trunk object onto the screen from the left hand tool box and click the settings cog to configure the SIP trunk object and locate your registration details.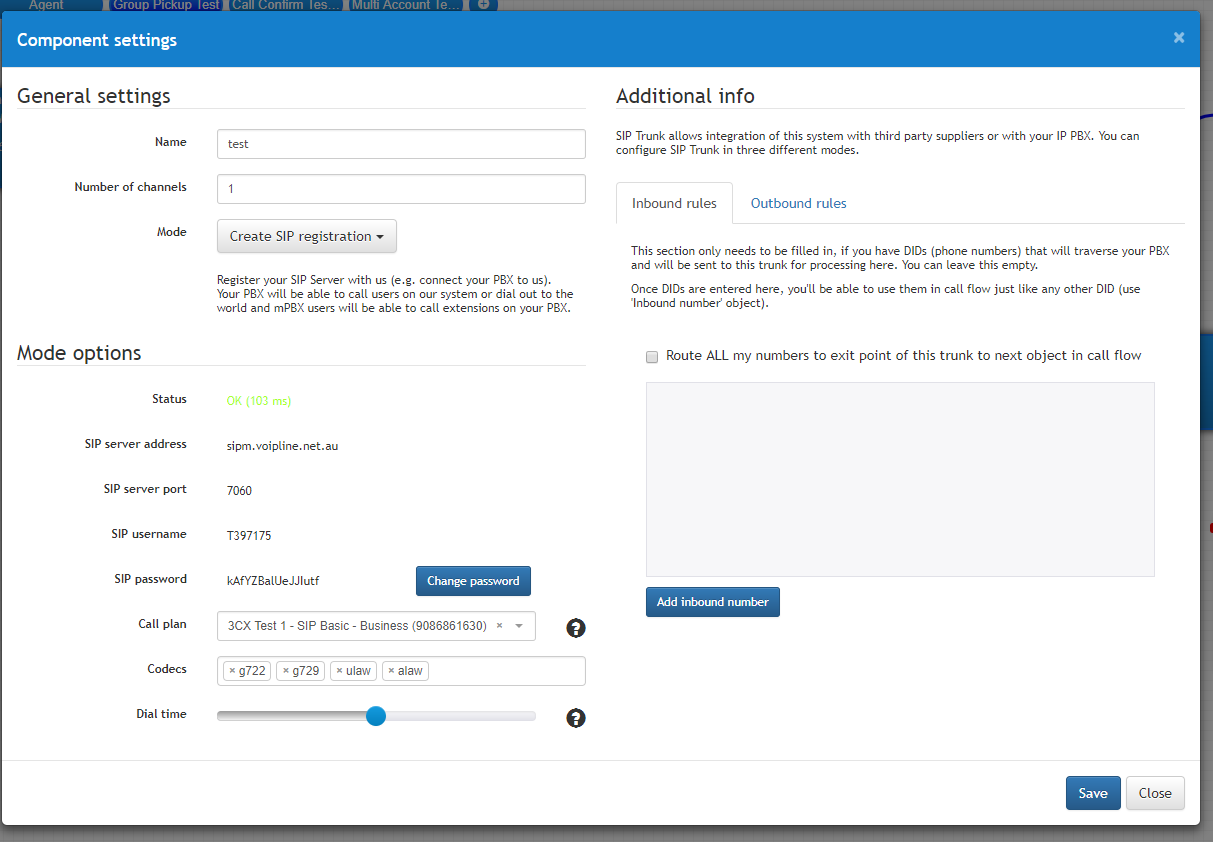 The next process is to click the drop down menu labelled mode and select create SIP registration, this will then generate you your SIP trunk details that you will need to enter into your 3CX trunk configuration. Make sure in mode options that you select the call plan and all the codec that you would like to use. The final stage before attempting to register is to save the SIP trunk configuration inside PBX and press the apply configuration button on the left hand side below the toolbox. Important note! if you do not apply the configuration and attempt to register the SIP trunk the registration will fail and this may result in your IP address being blocked.



Now you are ready to configure your 3CX PBX to connect to the VoIPcloud Wholesale network and start making and receiving calls. First, click on the SIP trunks tab on the left hand side of your 3CX web panel and select add SIP trunk. Next from the country drop down list click on 'Generic' and the provider to Asterisk, include the main DID if required.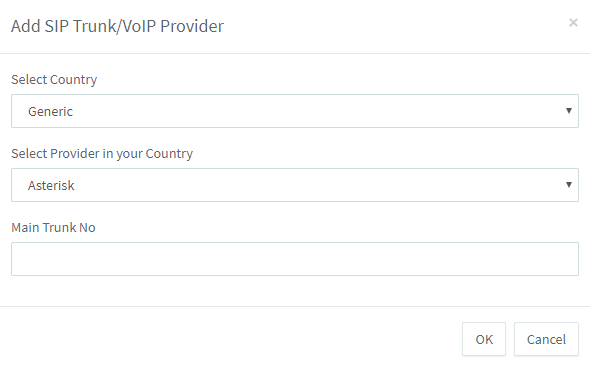 Click OK once you have entered these details and you will be able to enter the configuration details, enter the name of the trunk, the registration address, change the port number to 7060, enter in the amount of channels that you have ordered from the order services screen of your VoIPcloud customer portal, finally enter the username and password of your SIP trunk and save the configuration.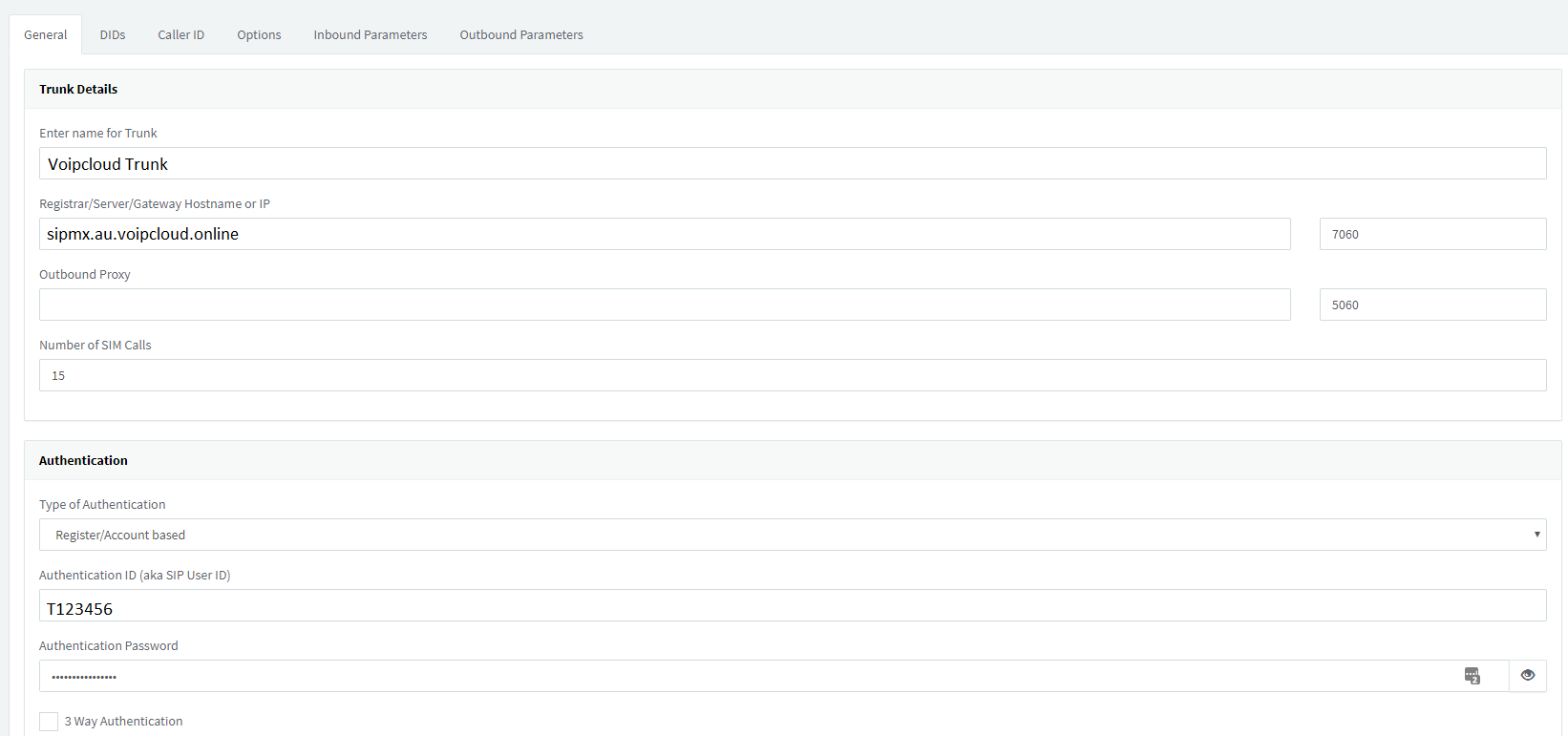 Now that you have entered in all of you configuration details you should see that the trunk is online in both the PBX portal and the 3CX panel. 

The final stage is to add all of your DID's to your SIP trunk inside your 3CX configuration and create your inbound and outbound routes. Run some test calls and if you require any further assistance contact our support team.