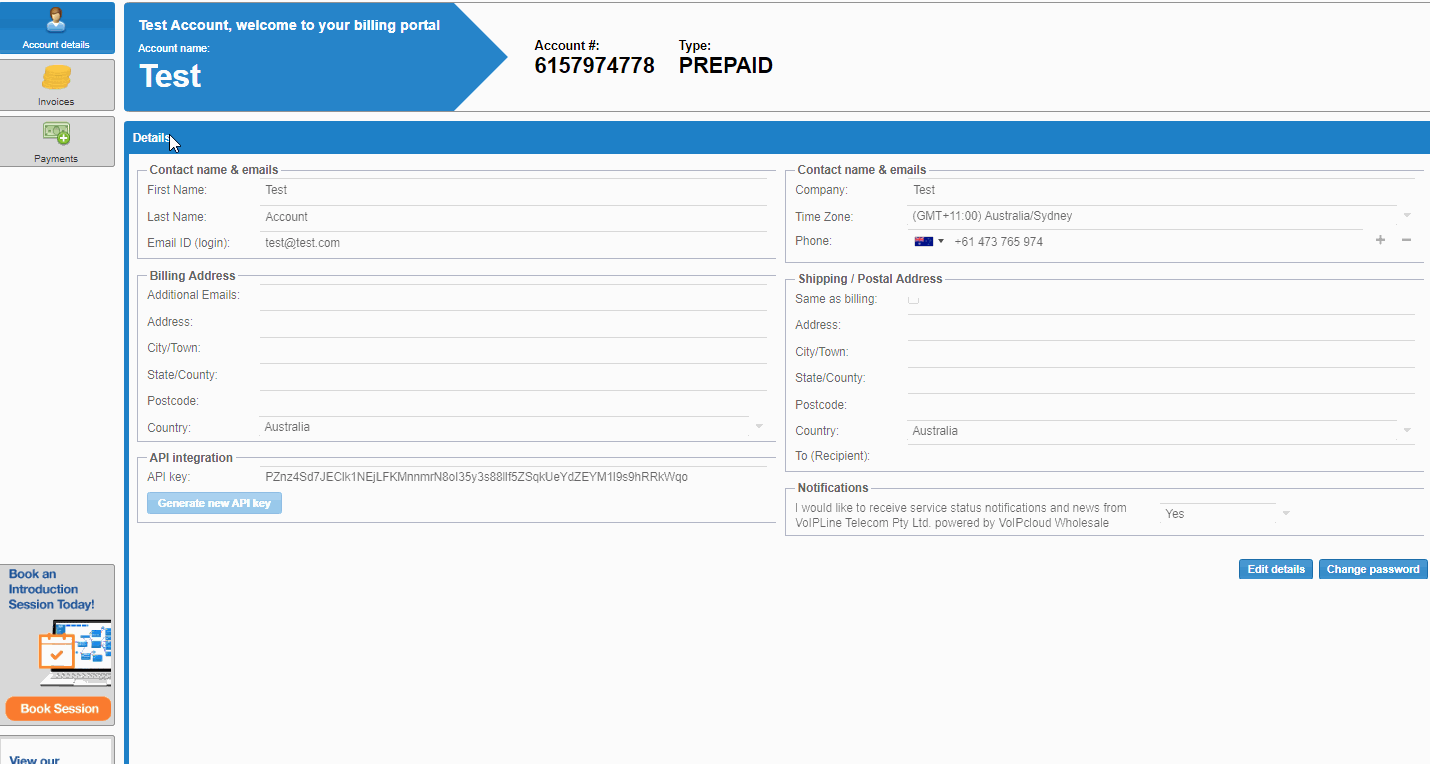 Configuration of automatic payments is possible for both types of billing models; Prepaid and Postpaid.
For Prepaid account models you will be required to define a low balance threshold, which will trigger an automatic payment to top up your account. We recommend that you specify the threshold to match your total monthly fees, this will ensure you have sufficient balance on your account to cover the fees that are applied on your billing day of each month.
For Postpaid account models, invoices will be automatically paid using your primary stored payment card or PayPal account, on the invoice due date. By default 14 days after the invoice has been issued.
To configure automatic payments by Credit Card or PayPal, login to your customer billing portal, click on the billing tab at the top, and then payments on left hand side. Select the payment type and enable the automatic top to enabled.