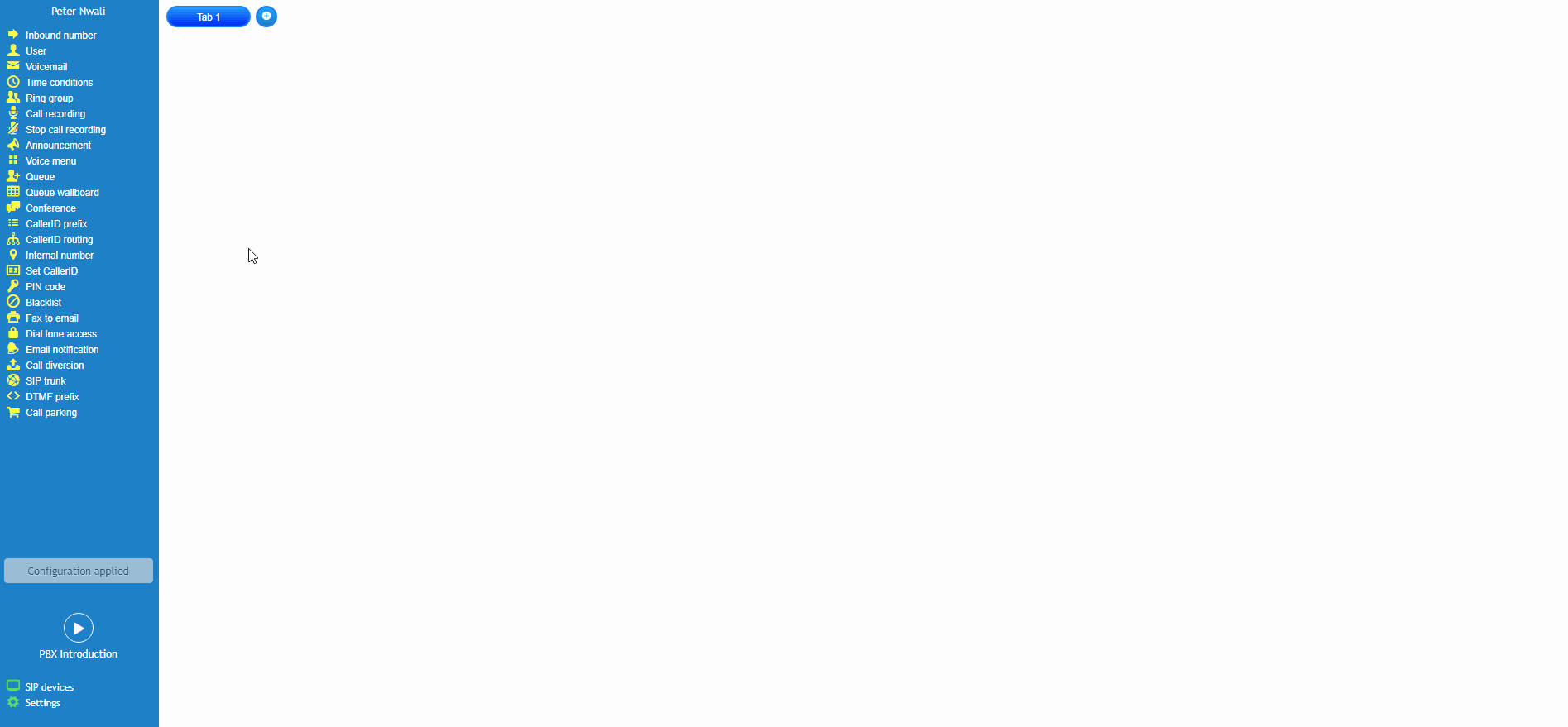 The Conference object is a feature which allows you to create a virtual conference room and invite multiple participants to join. As many participants can join the conference, as long as you have no channel limitation on your inbound numbers (toll services or some international numbers may have channel limitations).
There is no license required for a Conference object. Once connected to an inbound number(s), you will be able to allow people from the outside to dial this number and join the conference.
In order to include the virtual conference room in your call flow, you will need to drag a Conference object from your PBX toolbox, then connect to an inbound number object.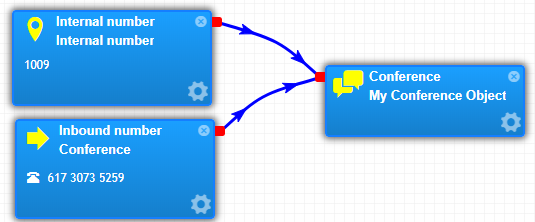 For users inside your organization, you will be able to add an internal number. This will allow them to call the configured number to join and also transfer callers to the conference internally.
To configure an internal number, you should select the internal number object and link it to the Conference object. After that, users inside your system can join the conference by dialing this short internal number.
Next you will need to configure the conference object, click on the settings icon in the bottom right corner of the object.
Name: A description for the conference.
Join PIN: This is used for security purposes. The PIN will need to be entered by each participant in order to be allowed to join the conference.
Record conference: Should you require to record the conference, just tick this checkbox.
Send recordings to email: Is the email address(s) where the recordings are sent to.
Quite mode: Will allow the participants to join or leave the virtual conference room without notification for the rest of people in the conference.
Announce user account: Allows for the number of participants in the conference to be played back to all members.
Announce user join or leave: Will ask each participant to record their name when joining. This name also will be played to everyone already in the conference.
Music on hold: Is the music played when there is only one person in the virtual conference room.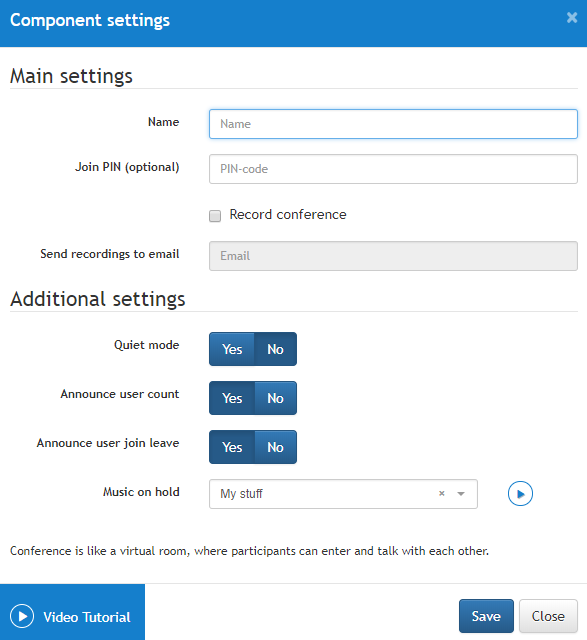 Finally don't forget to Apply the Configuration when any changes are made to the Conference or associated objects.