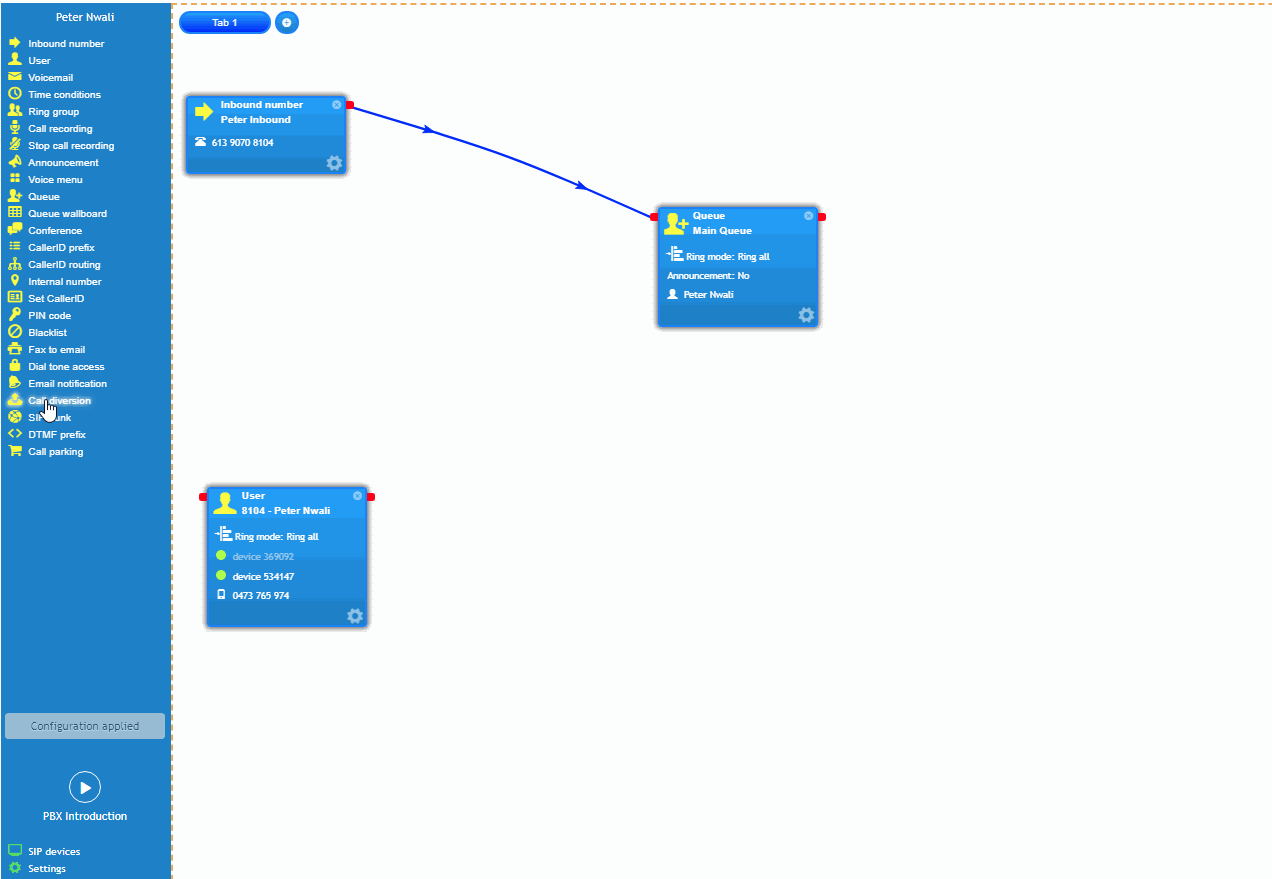 Call diversion (call forwarding), is an PBX object which enables you to forward or redirect your incoming calls to an alternate external number(s), which may be, a mobile or landline number(s). 
Please note, when using the Call diversion object calls are charged to your primary account number which has the same rates as the Company Starter user plan. To include the call in your assigned user plan you would need to create the diversion from inside the user object. 
Drag and drop the Call diversion object, from the PBX toolbox menu on the left, onto the main PBX configuration screen.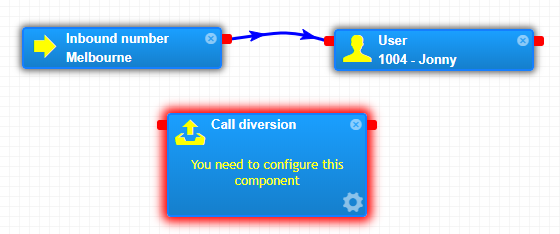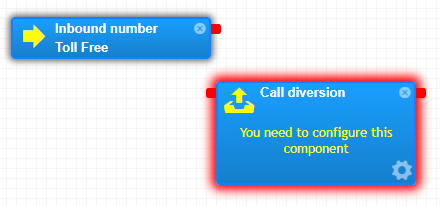 Click on the settings icon on the bottom right corner of the object to configure the Call diversion.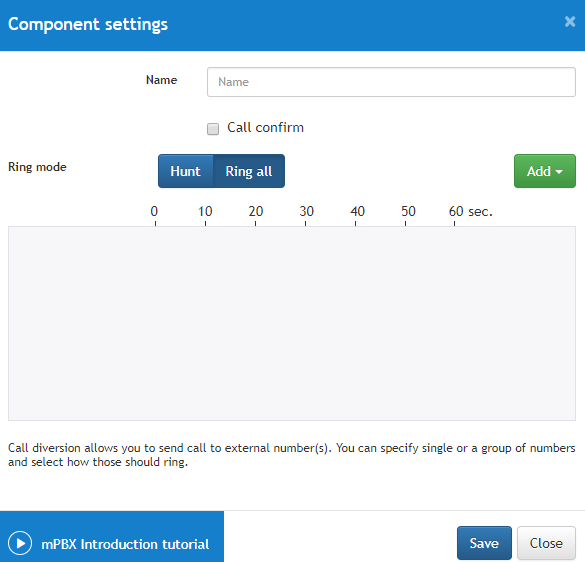 Click the add button and then input the number(s) you wish to divert the inbound calls to. Don't forget to input a description for the object, in the name field. You will be able to select from two ring modes for your external number(s)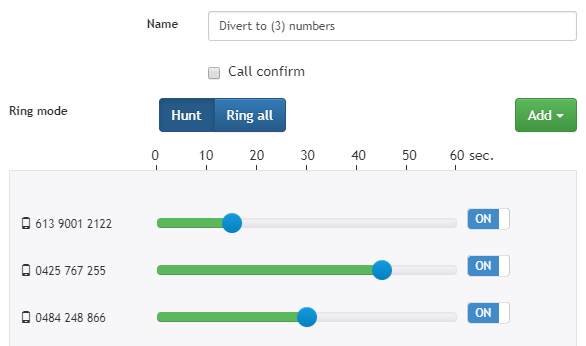 Hunt: Each number will ring in sequence by the amount specified by the ring slider. In hunt mode you can specify different ring length for each number. 
Ring all: All numbers will ring together at the same time, for the amount of time configured in the time slider. 
Press save to apply changes to the call diversion object. 
Lastly, to finish the configuration we will need to connect the call diversion object to the call flow, drag a link from the object you wish to place the call diversion from. This is shown below, in our example we have connected the call diversion from an inbound number and an overflow from a user object.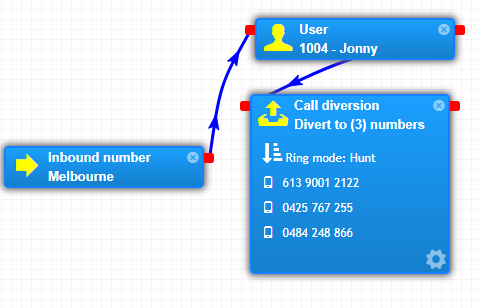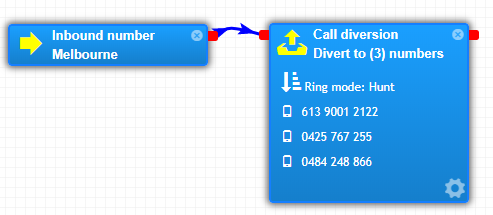 Finally don't forget to Apply the Configuration when any changes are made to the Call diversion or associated objects.