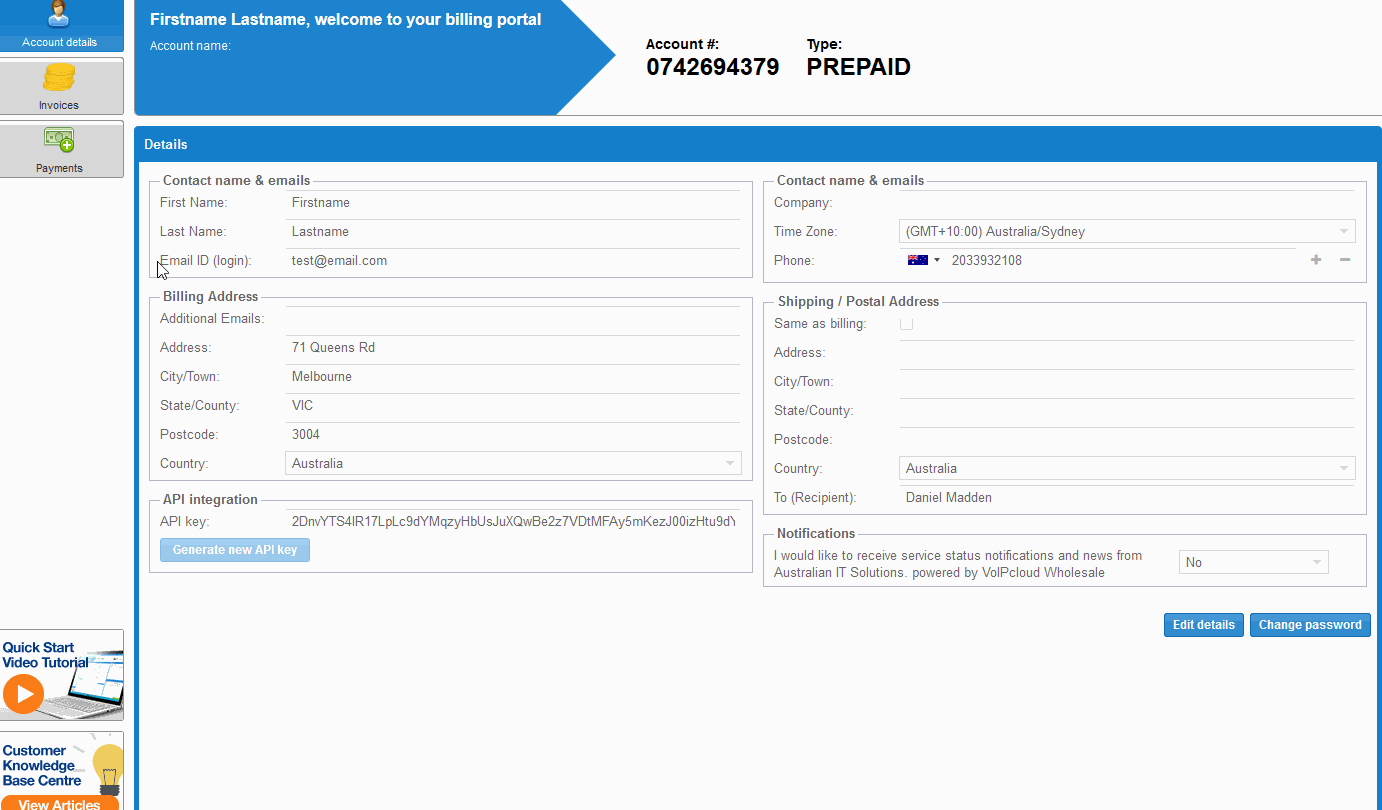 Paying invoices can be done through the billing portal. To access the billing portal, you can log in at one of the following pages:
When you are logged in, you can view your current account balance, invoices, receipts, and details including billing address on the Billing tab.



You can view and pay invoices by selecting Invoices on the left side of the screen. This will show you any invoices that are not paid, how long until they are due (or how many days they are overdue), the full invoice amount, and the due amount, if partial payments have been made.



To pay an invoice, select the pending invoice and click the Pay Invoice button.
Note: Prepaid accounts are NOT sent invoices monthly. These accounts need to maintain a positive account balance at all times. You can check your account balance on the Billing tab by looking in the upper right corner. You can top up by clicking the Top up button next to the account balance or by going to Payments on the left side of the screen, selecting Credit Card Payments or PayPal Payments, and then selecting 




Postpaid accounts get monthly invoices, and will almost always have a negative balance displayed here.
When paid, a receipt will be automatically generated and sent to the login email address and billing email address(s). You can access and download the receipt on the Billing tab by:
Selecting Invoices on the left side of the screen, then selecting the invoice you want to see receipts for, next the Receipts section down the bottom will have all receipts for this invoice. Selecting the receipt and clicking View PDF will open a PDF of that receipt.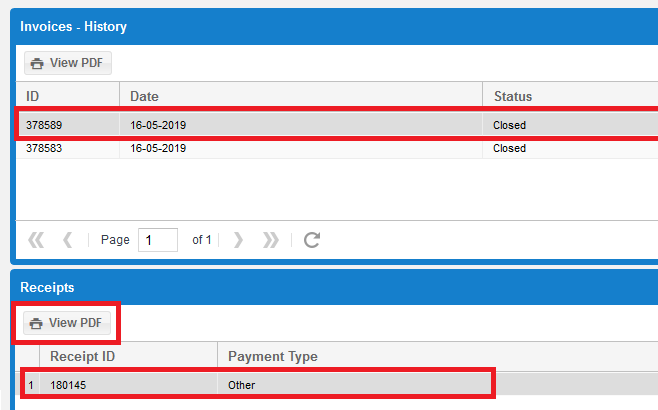 If you need to update your billing address, you can do so via the Account Details button on the Billing tab. If you click the Edit details button toward the bottom, this will allow you to edit the billing address and billing email addresses. When updated, all existing invoices will be automatically updated to show the new billing address.