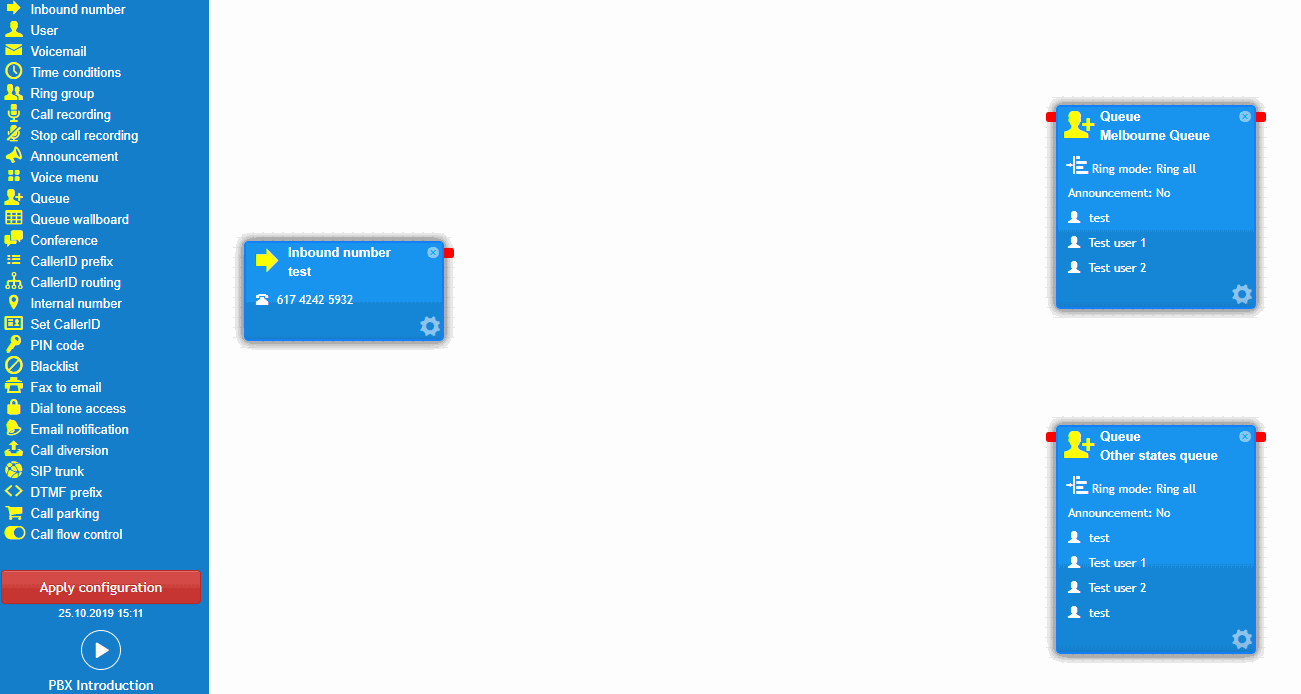 CallerID Routing is a feature that allows you to create a list of prefixes. If the inbound caller's ID matches one of the numbers in the list, or the prefix entered, the call will be routed to the "Match" destination. Otherwise, it will be routed to "Does not match" destination.
Locate the CallerID Routing object from the left-hand side, in the PBX toolbox. 
Drag and drop the object to the main PBX screen. The object should appear highlighted in red, as it is not configured yet.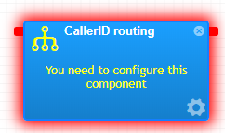 Next, you will need to configure the CallerID Routing object, click on the settings icon in the bottom right corner of the object.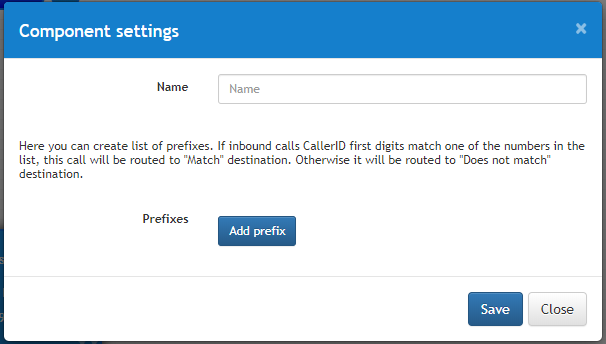 Name A description of the callerID Routing.
Let us consider an example where we use caller ID routing object to route calls to different destinations based on a Melbourne Australia state prefix
Click on Add prefix and enter Melbourne area code which is 613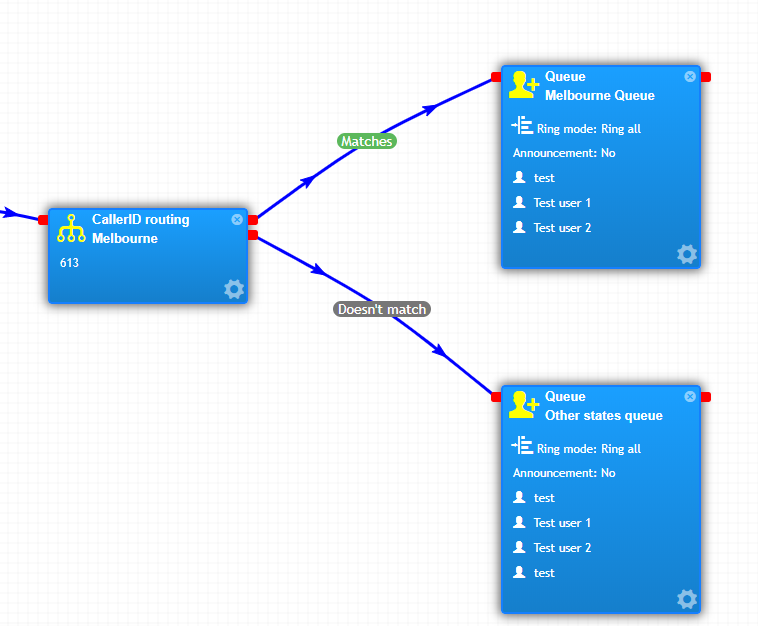 In the screenshot above, the caller ID routing object checks if the caller ID matches the '613' prefix, if it matches it goes to the Melbourne Queue and if it doesn't match it goes to the Other states Queue
This feature functionality can also be mostly utilized in a business environment where the VIP calls can be routed directly to agents instead of holding them in the queues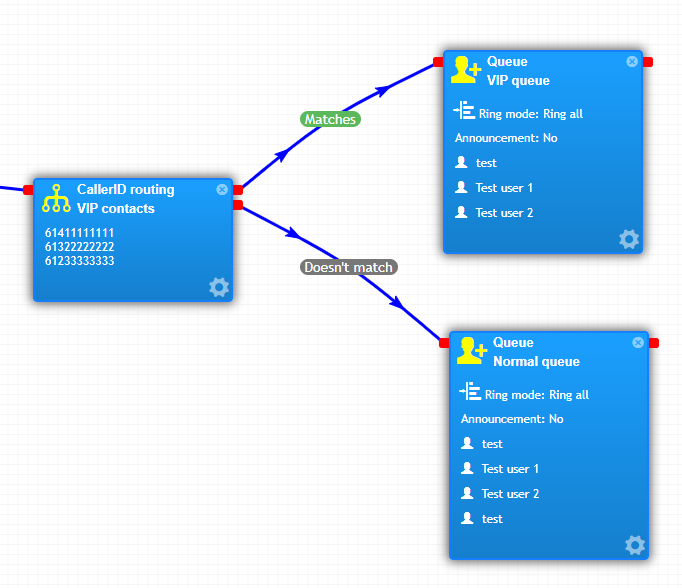 Multiple VIP contact number can be added to the Caller ID routing object and if the caller ID's matches, the calls can be sent to agents directly without letting the VIP customers wait in the normal queues
IMPORTANT: The caller ID routing will not match the whole number, the reason being that the caller ID routing is looking for at least 1 digit after what you put in the caller ID routing object. If you enter the whole number 61399999999 the Caller ID routing object looks for 61399999999x, which is always not going to match and the calls are routed through the 'doesn't match' path
Finally, don't forget to Apply the Configuration when any changes are made to the CallerID prefix or associated objects.