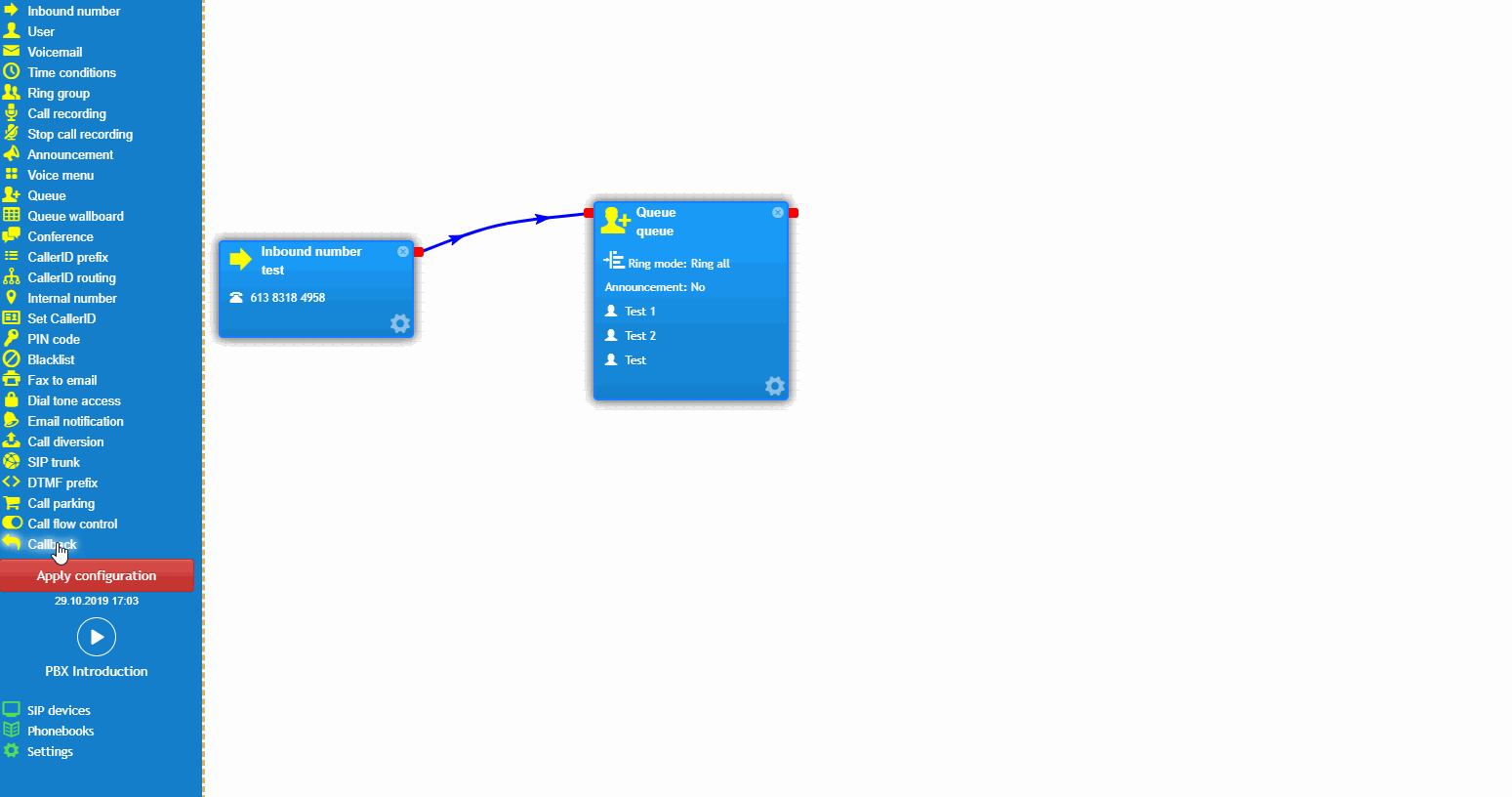 When a call is routed to this object, the system will ask the caller to confirm their phone number. Once the number is confirmed, by the caller, a callback will be created and the call will hang up. The callback object will then attempt to reach the first available User configured in the call queue. Should more than a single user be available, the callback object will ring all users, simultaneously.  

Once a user becomes available they will be played a message advising that the call is from the queue callback object and also they will be announced the caller's number.

Please note that only Users with SIP devices attached can be added to the callback object. 

In order to include a callback object into your call flow, you will need to drag the callback object from your PBX toolbox to your PBX call flow.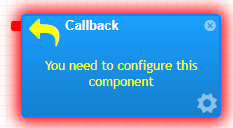 Next, you will need to configure the callback object and click on the settings icon located in the bottom right corner of the callback object. You will now need to complete the settings of the callback object.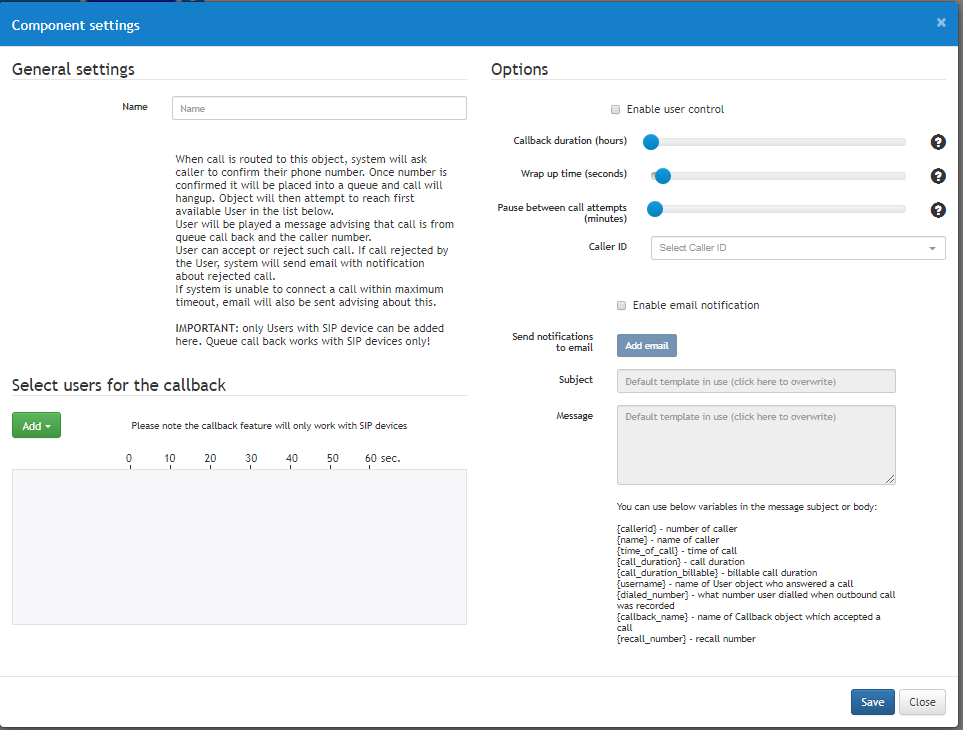 We will outline each setting available in the callback object, you will need to complete each component setting to match your desired requirements. 
Name A description of the callback object.
Enable user control: When this setting is enabled the users will receive an automated message allowing the callback request to be accepted or declined. If unchecked, the user will not have the option to accept or decline the callback request.
Callback duration (hours): This will allow you to set the number of hours you would like to send the callback requests to the users configured.
Wrap up time (seconds): This will allow you to set the number of seconds you would like to delay, before sending a callback request through to a user that has just completed a previous callback request.
Pause between call attempts (minutes): This will allow you to set the number of minutes that you would like to have in between callback requests.
Caller ID: This will allow you to set the caller ID for all the calls attempted by callback object.

Enable email notification: When this setting is enabled, an email will be sent to the email address configured for the callback requests.
This feature functionality can be utilised in a business environment where there is a high call volume, with a low number of agents or users answering inbound calls. Alternatively, rather than routing calls to a voicemail when the call has timed out, you can offer a callback for the caller, improving the caller's experience as they will no longer need to listen to hold music for extended periods of time. 





Finally, don't forget to Apply the Configuration when any changes are made to the Callback or associated objects.